Universitätsbibliothek architecture (University Library)
Degelo Architekten, 2015
The library building constructed in the 1970s was renovated in terms of both energy and technology to reduce the operating costs. The library forms the cultural center of the city, together with the Municipal Theater and the university buildings I and II. The almost black, three-dimensional folded prismatic shape clearly stands out from the neighboring buildings and reflects them as fragments.
To be viewed from the outside and inside.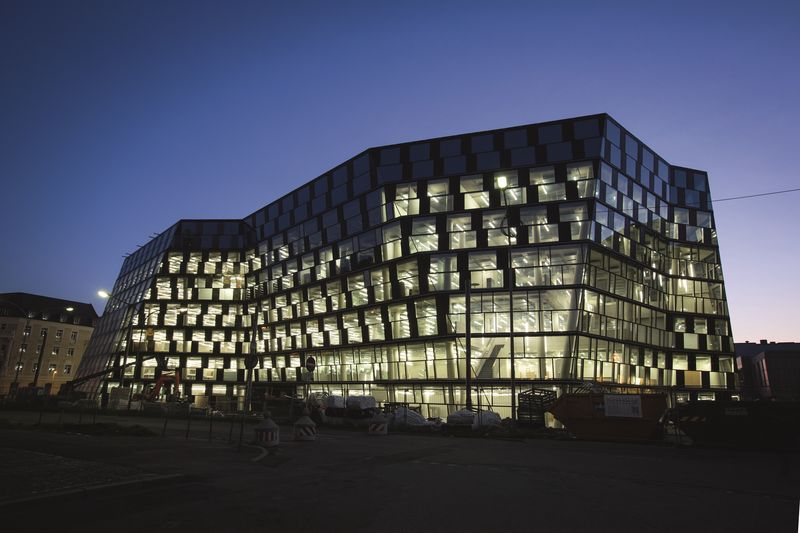 | | | |
| --- | --- | --- |
| Monday | 07:00 - 24:00 | Letzter Einlass 23.45 Uhr |
| Tuesday | 07:00 - 24:00 | Letzter Einlass 23.45 Uhr |
| Wednesday | 07:00 - 24:00 | Letzter Einlass 23.45 Uhr |
| Thursday | 07:00 - 24:00 | Letzter Einlass 23.45 Uhr |
| Friday | 07:00 - 24:00 | Letzter Einlass 23.45 Uhr |
| Saturday | 07:00 - 24:00 | Letzter Einlass 23.45 Uhr |
| Sunday | 07:00 - 24:00 | Letzter Einlass 23.45 Uhr |